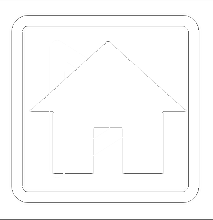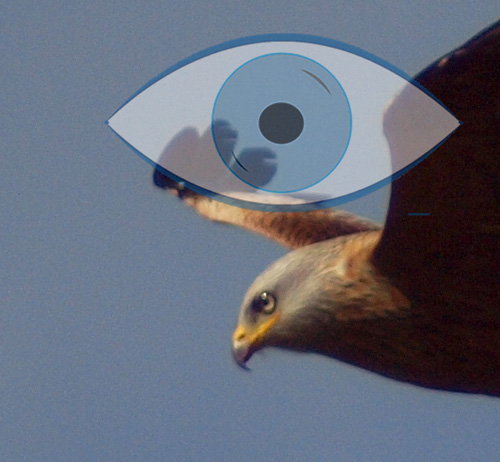 GMI/12 and 13 closed for
National Grid works
The actual closure of GMI/12/1 and GMI/13/3 (threatened since 2nd September) has now materialised, and the advertised reopening of GMI/12/1 (from Nov 23rd to 2nd Feb 2020) apparently cancelled.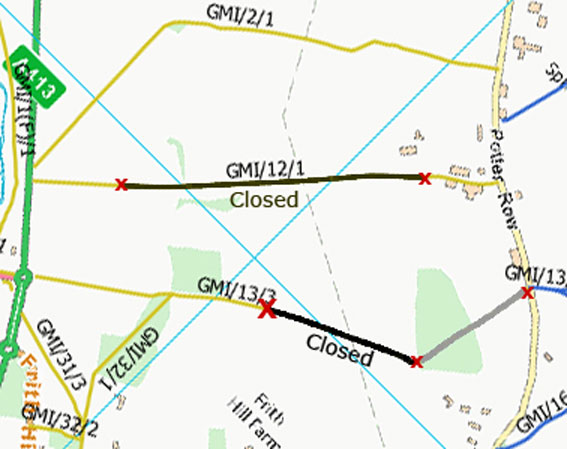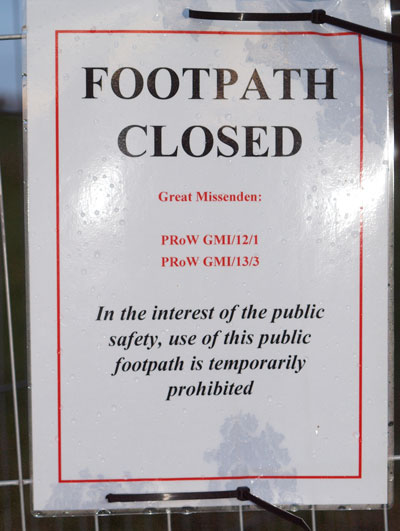 There are barriers across GMI/12 at either end of the closure, although the working area only extends around 50m either side of the power line crossing.
There is a fairly substantial obstacle on GMI/13 just beyond the woods (if ascending), and two rather ineffectual barriers at the exit from Jenkins wood, and on Potter Row.

The advertised closure dates (2/9 - 22/11/19) for GMI/12 exceed the actual closure by so much as to be completely useless. This establishes a very bad precedent for future footpath works in the AONB, and the Chiltern Society have complained to the HS2 construction commissioner regarding the inadequate information provided by National Grid.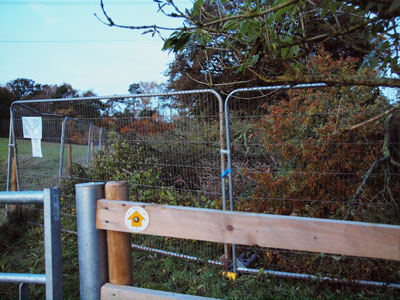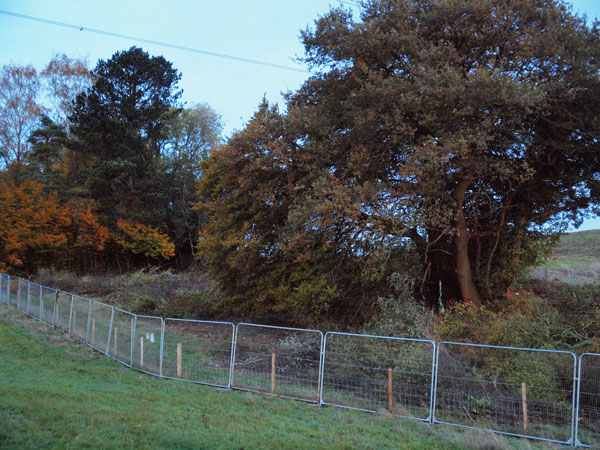 'Vegetation Clearance' has resulted in the felling of several mature trees, and the destruction of 50m of well established hedgerow - before the Oakervee review has reported, or notice to proceed (with the main works) given.
Before ...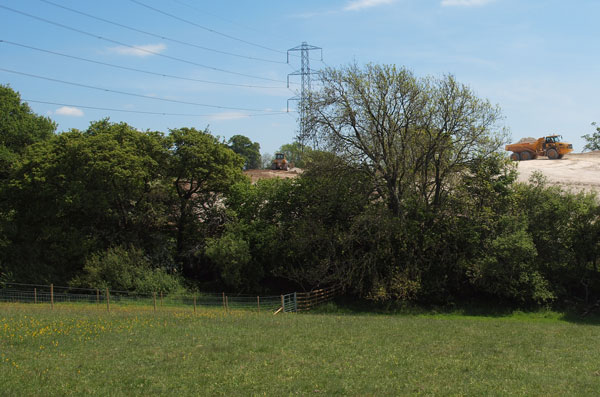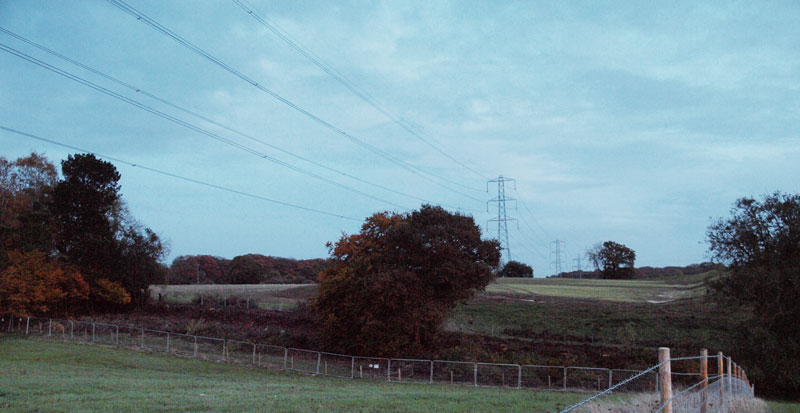 ... and After